PORSCHE HUMAN PERFORMANCE CENTRE: ADVANCING ATHLETE TRAINING WITH THE WATTBIKE ATOMX AND WATTBIKE NUCLEUS
September 10th, 2020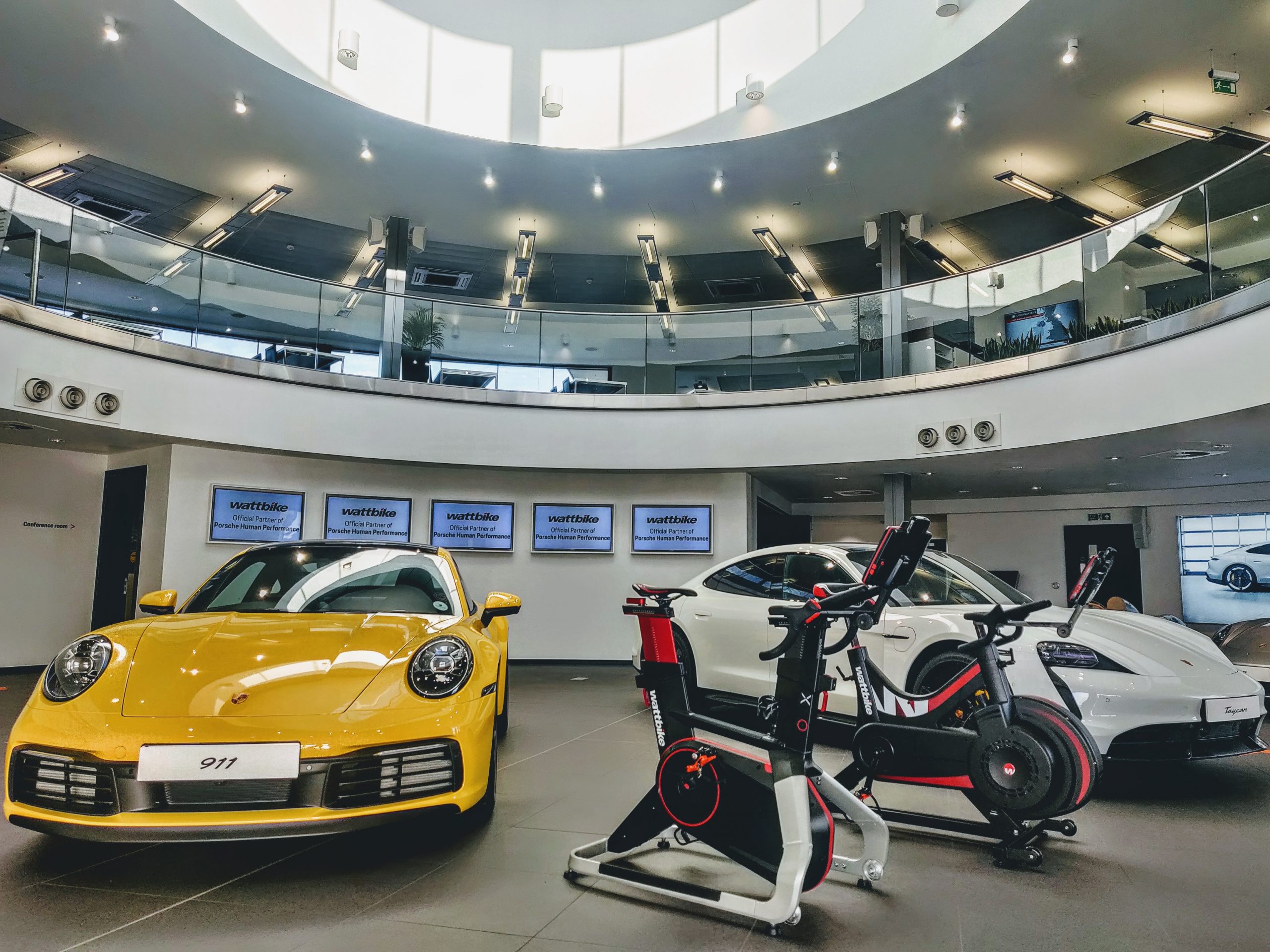 The Porsche Human Performance centre is based at the iconic Silverstone racing circuit. This impressive facility features a sports science laboratory which is equipped with state of the art technology – including Wattbike Pros and Trainers – and now, the Wattbike AtomX and Nucleus.
Jack Wilson, Sport Scientist at Porsche Human Performance Centre, comments on the arrival of the new Wattbikes:
"Since our partnership began, our Wattbikes have been a tremendous asset to us at the Porsche Human Performance Centre. We are all very excited to explore the updated capabilities of our new bikes and I am sure our athletes will relish the opportunity to advance their endurance testing and training experiences with us. The Nucleus offers us a great evolution from our previous Wattbike Trainer and Pro models which served us well for many years. The Atom X, though, is particularly interesting due to its erg functionality which lends itself brilliantly to our testing protocols as well as some novel training strategies."
The on-site personal trainers and sport scientists at the Porsche Human Performance centre use our cutting edge bikes to cater for clients that range in both age and ability. Using the Wattbikes, a variation of testing protocols are used to assess and improve performance, including; ramp test variations for VO2max and lactate threshold testing, FTP testing, 6s Peak Power tests for lower body strength and power assessment, heat acclimation (using the bikes in their heat chamber), and ECG testing for motorsport athletes, endurance athletes, and general wellbeing clients. The Human Performance Lab also features state-of-the-art Woodway Treadmills. 
Woodway and Wattbike are incredibly excited to support the Porsche Human Performance Centre and their cutting-edge performance training, and we can't wait to see how their athletes get on with our industry-defining products.
From everyone at WOODWAY – we wish you continued safety and health during this time!