Beschreibung
THINGS TO KNOW
OUR PROGRAM
WOODWAY USA is the only entity authorized to sell Certified Pre-Owned (CPO) and Certified Renewal Treadmills. We do not authorize or endorse any secondary resellers of WOODWAY Treadmills.
The WOODWAY manufacturing facility maintains the highest standards in quality and comfort. Due to the unique slat-belt design, WOODWAY treadmills require specific service procedures and custom components that only WOODWAY can produce.
Our CPO and Renewal program is designed to provide you with an alternative option to new treadmills via a rigorous and quality-assurance inspection, allowing you to maintain your high standards and great expectations in WOODWAY treadmills.
WHAT'S THE DIFFERENCE BETWEEN CPO AND RENEWAL?
CERTIFIED PRE-OWNED (CPO)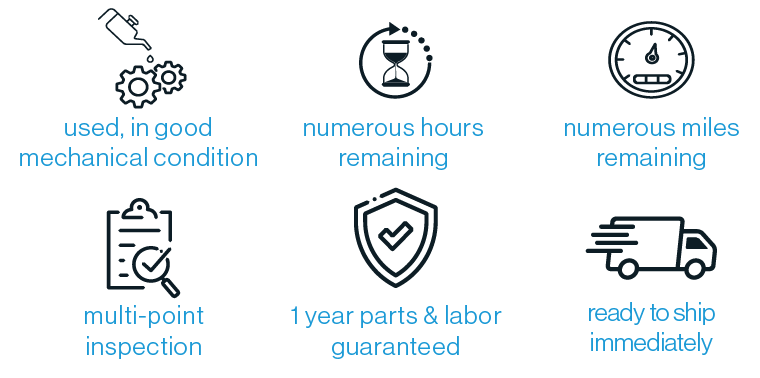 This is a small, selected percentage of treadmills to be resold in a "used" condition. These treadmills undergo a multi point inspection to ensure they are in good mechanical condition with plenty of miles and hours remaining in the product life cycle. Only WOODWAY CPO products come with an authentic 2 years parts and 1 year labor (or the remainder of original warranty based upon age) WOODWAY Manufacturer Warranty.
CERTIFIED RENEWAL TREADMILLS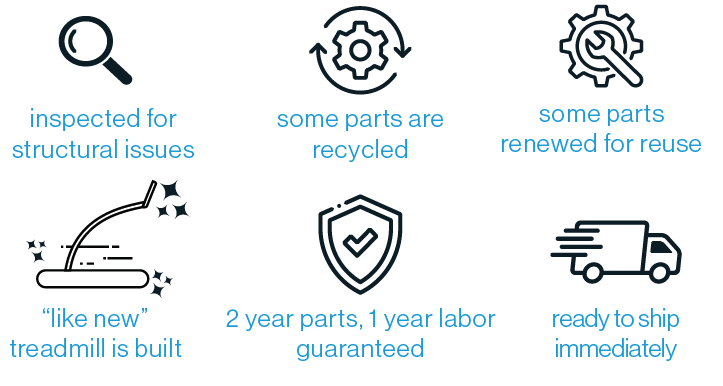 The heavy duty frame of WOODWAY treadmills, allows us to recycle, renew, and rebuild our products from the ground up through a combination of new and refurbished components. Certified Renewal treadmills will look and feel like new. Sometimes these units are discontinued styles and options. Only WOODWAY Certified Renewal Treadmills come with an authentic 2 year parts and 1 year labor WOODWAY Manufacturer Warranty.
PURCHASING OUTSIDE OF WOODWAY
Please understand that if you do choose to purchase outside of WOODWAY, you do so at your own risk. WOODWAY does not endorse, authorize, or allow, any third-party sellers of our treadmills.
Third-party sellers do exist, and they sell used WOODWAY treadmills under a false pretense – their warranties are not "factory" warranties; the parts they use are not "factory" parts; and their service techs are not certified by WOODWAY.
If you do choose to purchase through one of these third-party vendors, please feel free to contact WOODWAY for consultation and to check the serial number. We also advise you to ask the following questions, ask for pictures, and walk-away if anything is amiss.